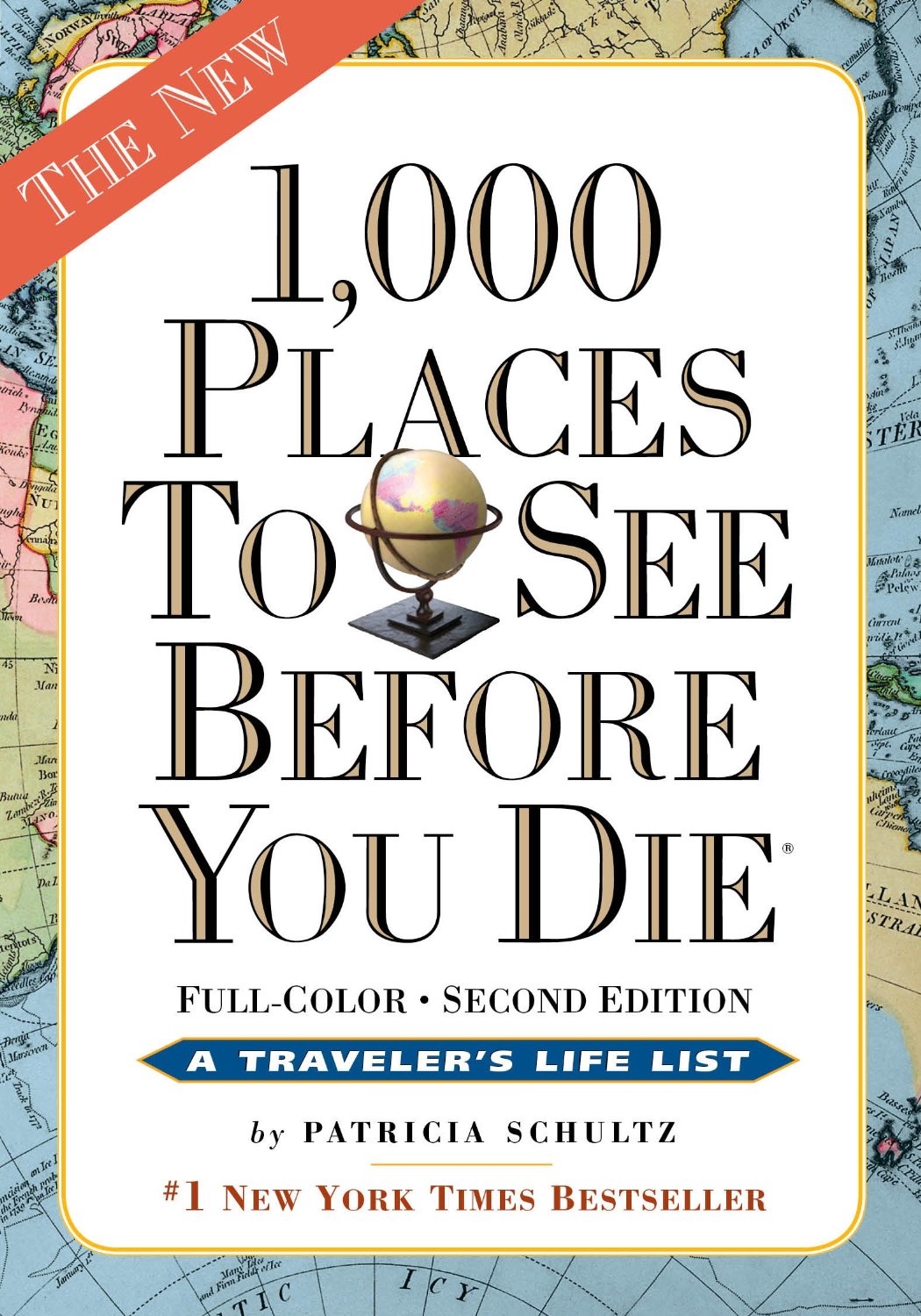 This book is a fun read and inspirational for planning travel adventures. I recommend you get it whether you are a globe trotter or armchair traveler!
Short stays: First, I set goals – places I want to write about and go for short stays: Santa Barbara, the Grand Canyon and Brooklyn are top of my list to visit and blog about this year. Also, cruising the Panama Canal – a vacation we had to pass up last year because of an unexpected health issue. And more short forays – more theater, art, symphony and unusual experiences that entertain and educate in a few hours out and about. Plus there will be articles that pass along travel trade to-do's!
If you are like us, money for travel is not abundant and in fact is budgeted! This means looking for budget travel trends, special deals and offers and setting goals that allow for booking when the time is right to get the best travel experience for the money – slightly "off-season" and when there are unexpected specials offered.
I do research, lots of it. You should, too! But, you do have me to help out. I pass on what I learn through this blog! I then remain open-minded and keep a little in an emergency travel fund for trying things that might come my way unexpectedly that are too good to pass up! It is the hard work of researching and planning toward certain goals and then letting go…a little…and letting serendipity creep in when possible that makes for travel adventure, surprise and affordable fun!
I have written about certain sites that specialize in budget travel and special deals (Travelzoo and Goldmark). These and others specialize in trends and travel/event specials. I talk to professionals, family and friends to find deals. I keep an eye and ear out for news I can use – to create short stays and short forays that promise exceptional experiences for great value. Throughout this year, I will research and reveal to you other travel writers and more sites that will help you in your travel planning and trips.
Short Forays: Free is usually always a good thing  – so free monthly art walks make for great short forays, often with free wine tastings. Seattle's (the first art walk ever in the USA) is the first Thursday of the month and Bainbridge Island's is the first Friday with events all week-end. They are popping up all over so there are many options and neighborhoods to visit.
There are free museum days (it can get crowded at popular exhibitions). Did you know: you can get up to 2 free passes on certain days from the Seattle Public Library to various Museums. There are discounts, promo codes offered on the web and pay-what-you-can tickets for the Seattle Rep, ACT and Intiman Theaters. These policies change so check on the latest info with the specific theater.
It is my main goal to share with you throughout the year all kinds of info that will help make your short stays and short forays good values for more fun and many memories! Short stays that make great getaways and short forays that make for great days are always my goal.
Let 2016 (and more short stays and forays) begin!
Trends and Tips for 2016: Travelzoo starts the new year with the best travel trends, meaning the best places to go for the best prices in 2016:
"Our five Wow Deal Destinations are where we anticipate — and are already seeing — amazing deals throughout 2016, in comparison with years past.

Here are some hints of where we'll be off to this year:

This neighboring country's currency is at an 11-year low, which means there's a "25% off" sticker on everything when using the U.S. dollar

New government rules and regulations open up travel to this island — visit now while it's still got an authentic vibe

A hotel boom of 30,000 rooms in less than a decade makes them easier to afford in this historically pricey city

A low-fare airline propelled others to competitively drop prices (less than $500 roundtrip from the U.S.!), while Disney's "Frozen" helped put this country on the map to a generation of new travelers


An increase in flights between the U.S. and this tropical destination plus seven brand-new hotels = the lowest fares in years and 4-star resorts for less than $150″




Want to read more? Visit TravelZoo 2016 Wow Destinations.They also send airplane and hotel deals and much more if you subscribe!

Amtrack offers 25% off deals between Washington and Oregon if booked two weeks in advance and has a rewards program you can join plus plenty of specials, companion and senior fares if a train trip is what you seek this year! The trip to Portland and Glacier National Park are two to consider. I have done both and recommend them! The train to Portland is a great price, and Portland is easy to navigate because of their great transit system…no car needed! If Glacier Park is something that interests you it is a one night train trip and the East Glacier Train Depot is right across the road from the historic Glacier Park National Lodge! Get your train reservation, book your room at the Lodge and nothing more to fuss about except exploring the park and their programs.


The Bolt Bus is something I have heard about and not tried but you might give it a look for an inexpensive way to get up and down the West Coast and The Northeast Coast. Friends who have used it rave about the Seattle to Portland run. I imagine the Vancouver BC run is also great. If you have personal experiences to report please share by commenting in the comment section! I would love to hear about it and have you share!

Airlines prices are going up slightly this year, but specials and two day sales are popping up now for first quarter of the year travel on several airline sites. You can subscribe to the airlines you like to fly and get specials through their newsletter sites or try Fly.com and subscribe to get alerts on specials. I agree with Suzy Strutner of The Huffington Post – the best flight deals are found through ITA matrix: "ITA Matrix Is The Magic Cheap Flights Site You've Never Heard Of". Check it out!

That's all for this post.Rest assured: there will be much more on A Few Days Away in 2016…stay tuned!